Jesus said, "Let the little children come to me, and do not hinder them, for the kingdom of heaven belongs to such as these."
–Matthew 19:14
Early Childhood Education Handbook
Northwest Christian School's Early Childhood Education Center is a licensed preschool and pre-k provider operated on the campus of Northwest Christian School.  Located at the corner of Shaw and Pioneer in Puyallup, our program operates year round serving children from a Christian model of child care and education.  We love our students.  We understand and respect the fact that your children are priceless gifts of God.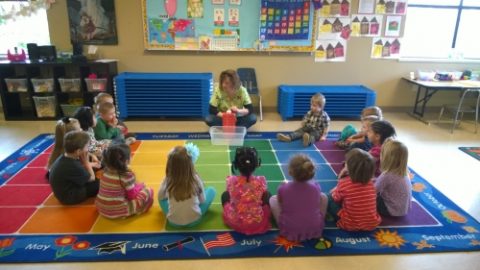 The NCS Early Childhood Program accepts forty student applications per year; twenty in our preschool program and twenty in our pre-kindergarten program.  The early childhood program at NCS is not a daycare – it is an early childhood academic program focused on preparing young children for success in kindergarten and on through their formal schooling.  Thus, we can only accept applicants that are at least 3 years of age and completely potty trained.

Contact our director, Tammy Ellison, 253-845-5722 or [email protected], today to set up a tour of our facility and discuss your child's educational needs with our educators.